Brighten Up Your Winter with Adult Acting Classes
classes begin January 17
Jul
26
Wed
2017
An Evening of Improv with Patricia de Jong

@ The Theater School
Jul 26 @ 7:00 pm – 9:00 pm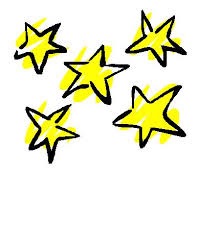 AN EVENING OF IMPROV WITH PATRICIA DE JONG

Improvisation is the gift of creating a story in the moment. It requires a sense of freedom and confidence in what is taking place in the NOW and inside yourself at this very instant.
Through theater games and movement, we will grow into a new experience together. Prepare to be surprised, to laugh and to enjoy the very moment you are letting yourself go into something new.
No prior experience is necessary; the evening will provide a first step into the new territory of improvisational theater as a performance and healing art.
Taught by Patricia de Jong
Sponsored by Silver Moon Theatre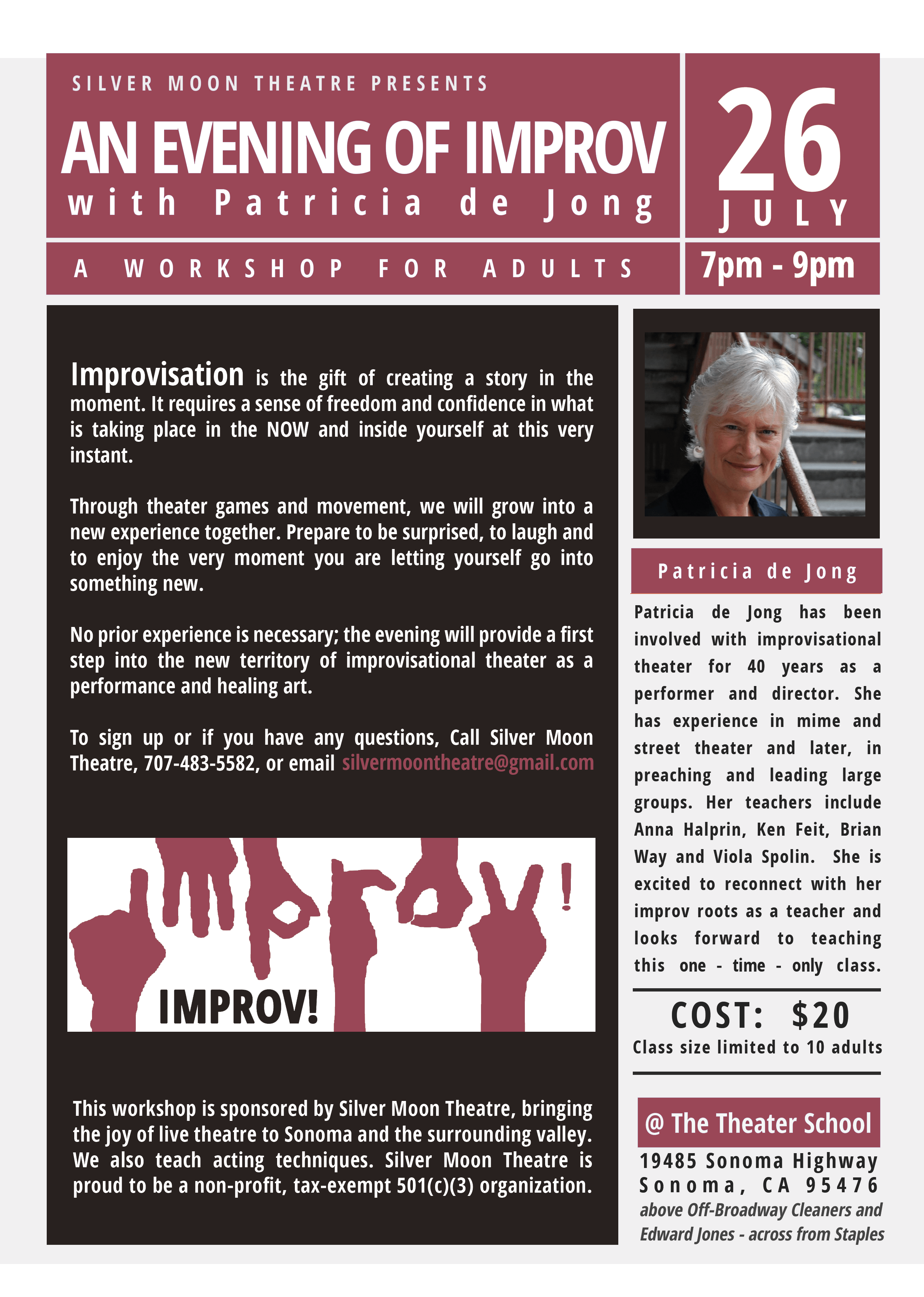 Tuesday – July 26
7:00-9:00 pm
The Theater School
19485 Highway 12, Sonoma (above Off-Broadway Cleaners and Edward Jones)
One Night Workshop – $20.00
Class limited to 10 students
To register:
Call Silver Moon Theatre – 707-483-5582
Or email silvermoontheatre@gmail.com

COME ACT WITH US!
Silver Moon Theatre brings the joy of live theatre to Sonoma and the surrounding valley. We also teach acting techniques. Silver Moon Theatre is proud to be a non-profit, tax-exempt 501(c)(3) organization.