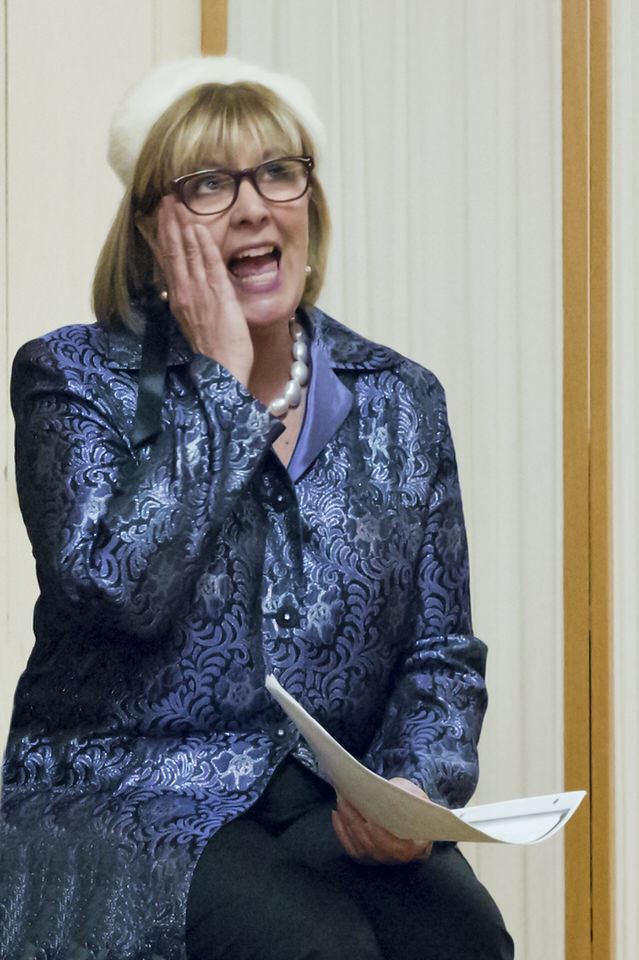 Where are you? You, the actor, knows where a scene is taking place: a living room, a bus, an amusement park. That's fine, but it's vital to see it, smell it, hear the sounds all around you. It's essential to imagine the carpeted surface one's standing on, the painted walls, the TV in the corner… or the vinyl seats, narrow aisle, grimy windows of the bus… or the gigantic Ferris wheel, the feel of the breeze, the glare of corny colored lights, the smelly, crowded walkways of the amusement park. Imagine all this, and imagine it all specifically.
Plus, focusing on "where" can combat st_ge fr_ght. You concentrate on "where" and that brings you back to the reality of the world of the play.
"Where" is also invaluable for auditions. An actress auditioned for a role and was asked to read a scene that took place in a garden. She imagined her own garden in rich detail and with great love. She got cast in the role. Later in rehearsal she didn't recreate her garden in the same way. The director nearly fired her. Fortunately she realized the problem herself.
"Where" – an essential.