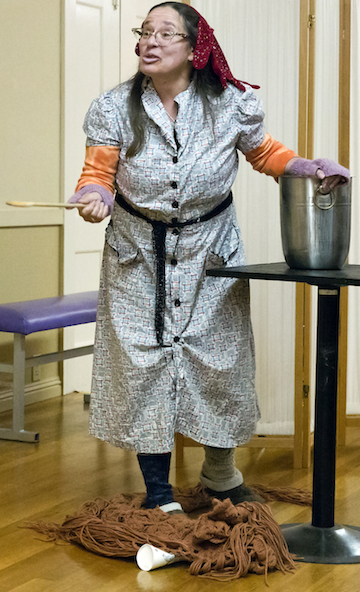 You're in a scene and you're good at saying your lines, so that's all you have to do, right? If you want to be a fine actor, there's much more. Think about what you, the character, are trying to do in the scene. Are you trying to get your father to let you use the car tonight? Are you trying to get your girlfriend to tell you she loves you? Are you trying to hide your lover's letter from your husband?
This is called your intention, your objective, your purpose, etc. "What are you trying to do?"
Once you decide, play that intention as intensely as you can. Throw your energy into trying to do what your character absolutely has to do. This is not the time for lukewarm acting. (When is the time?)
If you haven't a clue about your intention, look at what happens at the end of the scene. Even if your character doesn't achieve it, you may get an idea of what your character is trying to do.
By the way, if your director has a different idea about your intention, you must say "yes" to that, and play it. No arguments.