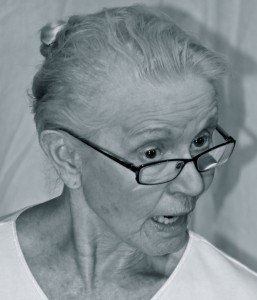 "WIT" by Margaret Edson
Presented by Sonoma Reader's Theatre
Tues-Wed, April 29-30, 7 pm
Rotary Stage at Andrews Hall
Sonoma Community Center
Tickets $14 at svbo.org
A Portrait of an Accomplished Woman — Her Recollections, Resolves,
Moments of Ah Ha, and Metaphor
A staged reading featuring Nellie Cravens, Artistic Director, Silver Moon Theatre
with…
Richard Thompson
Rhonda Guaraglia
Alexis Long
Wit won the 1999 Pulitzer Prize for Drama. The play also received the "Best New Play" award for 1999 from the New York Drama Critics' Circle.
In 2001, the play was adapted into an Emmy Award-winning cable television film, directed by Mike Nichols with Emma Thompson as Vivian Bearing.
The 2012 Broadway production was nominated for the Tony Award, Best Revival of a Play, and Best Performance by an Actress in a Leading Role in a Play (Cynthia Nixon).